Durable Identification for Architectural Signage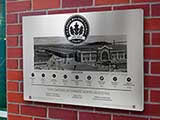 Architects and designers use our materials for high-value outdoor and indoor signage projects such as wayfinding signs, blueprint reproductions, building certification plaques and donor recognition plates.
Metalphoto® photosensitive anodized aluminum allows you to capture rich, photographic quality images inside of metal – providing unmatched longevity and the durable, modern look of anodized aluminum. Because Metalphoto is a photographic process, its image resolution, clarity and durability are superior to printed or etched signs. The Metalphoto image is cleanable, graffiti proof and impervious to sunlight and abrasion. Available in five finishes and thicknesses of .003" to .125". Metalphoto is designed for permanency – it will not fade or need to be replaced. If replacement is desired, Metalphoto is 100% recyclable. Customized metal signage can be made to your specifications.
Benefits
Durable Construction
Variable Information Capability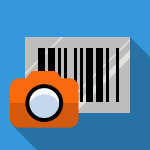 Photographic Resolution Image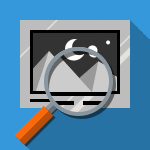 Proven Performance
Spotlight
Award-winning Mariemont School Foundation chose Metalphoto photosensitive anodized aluminum for permanent images to last a lifetime.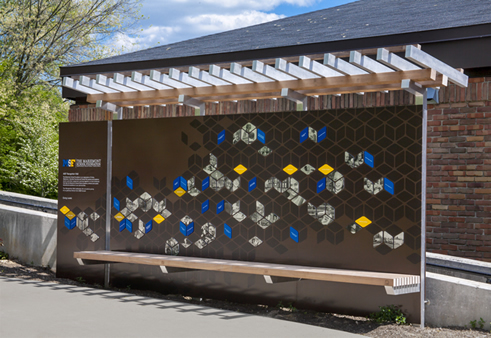 Metalphoto Offers Sharp Black Graphics and Superior Durability:
In 2012, the Mariemont School Foundation set out to create an outdoor structure that would recognize the district's generous supporters, display the faces of local students and faculty, and inspire others in the community to give. To create photo images with sharp black graphics and superior durability, White Design Studio turned to Metalphoto.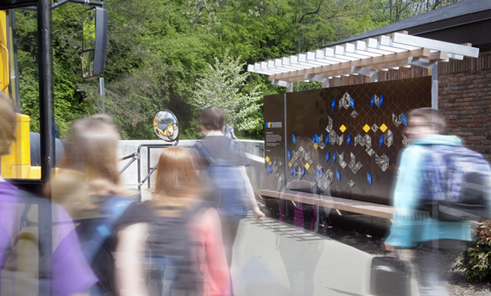 Photographic Resolution and Graffiti-Resistance:
Metalphoto anodized aluminum is the only material that could give White Design Studio the photo resolution they wanted with the durability they needed for this project. Given its location on a busy city street, the donor recognition wall also benefits from another Metalphoto characteristic — it is inherently graffiti-resistant. Click here to learn more.