durablack
Durable, On-Site Asset Identification & Signage
What is Durablack?
The only laser markable metal certified for outdoor usage that does not require a chemical pre-treatment or protective topcoat
DuraBlack® is CO2 laser markable aluminum for durable, on-demand marking for harsh operating environments. In side-by-side tests, DuraBlack outperforms black anodized aluminum and laser markable acrylic tape in select applications. DuraBlack is resistant to sunlight (UV-radiation), abrasion, high-temperatures and chemical exposure. Because of its ability to perform across a range of challenging environments, DuraBlack meets several government, industrial and military specifications including MIL-STD 130N, A-A-50271 (≈MIL-P-514D) and MIL-STD-15024F, Type L.
Composed of a multi-level coating available upon 0.005″ or 0.020″ thick aluminum, DuraBlack can be attached to either curved or flat surfaces with adhesive, rivets or screws. It is imaged with any CO2 marking laser to produce a durable, high-resolution barcode or human-readable image.
Download Guide
Why Use DuraBlack?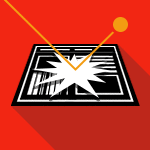 Durable Performance
In side-by-side testing, DuraBlack outperforms laser markable black anodized aluminum and acrylic labels.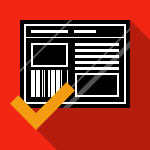 Meets the Toughest Specifications
DuraBlack is the only laser markable metal to meet military specifications A-A-50271 and MIL-STD-15024F, Type L.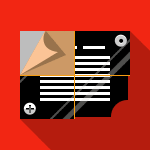 Flexible Attachment Options
Available with 3M 350 high-performamce adhesive, rivets or screws. Also available in pre-cut blanks so all you need to do is mark and apply.
When to use Durablack
The combination of durability, flexible attachment options and ease of processing makes DuraBlack the preferred material for on-demand marking for harsh operating environments.