Durable Identification for Industry Applications
For over 60 years, engineers have trusted Metalphoto® photosensitive anodized aluminum for extremely durable equipment and process identification items installed in demanding operating environments.
Specified by several leading equipment and defense OEMs, Metalphoto is used for applications such as nameplates, barcode labels, maintenance schematics, operator control panels, safety protocols and many others.Because of its ability to withstand a range of challenging environmental conditions, Metalphoto is recommended for rating plates, inspection barcodes, maintenance schematics and other exposed identification on solar, wind and hydroelectric energy systems.
Metalphoto is used in applications where labels and nameplates must survive UV exposure, salt spray, abrasion, heat, fuels, cleaning agents, acids, and lubricants while being produced in a timely and cost-efficient manner.
Benefits
Durable Construction
Variable Information Capability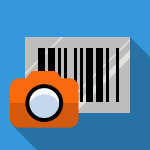 Photographic Resolution Image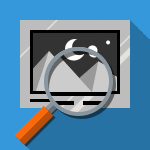 Proven Performance
Spotlight
Metalphoto Provides a Durable Identification Solution for Offshore Crane Manufacturer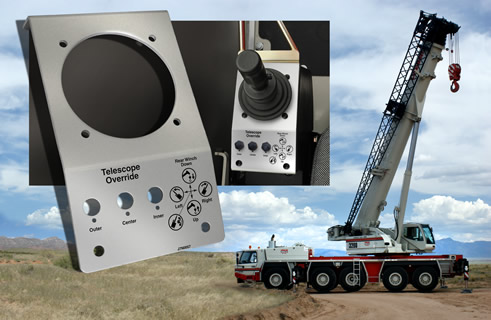 Metalphoto Endures Substantial Abuse:
Link-Belt Construction Equipment Company is a leader in the design and manufacture of telescopic and lattice boom cranes. One of the requirements for the cab componentry in their construction vehicles calls for panels that display universal symbols for operation. The parts are expected to endure substantial abuse out on the job site – suffering forceful impacts as well as regular exposure to abrasives, UV and extreme heat or cold. Link-Belt uses Metalphoto®, for its HTC, RTC and ATC equipment. Metalphoto produces high-resolution graphics and features a sapphire-hard anodic layer that is impervious to weather. That anodic layer also provides superior resistance to UV, abrasion, extreme temperatures, and chemicals.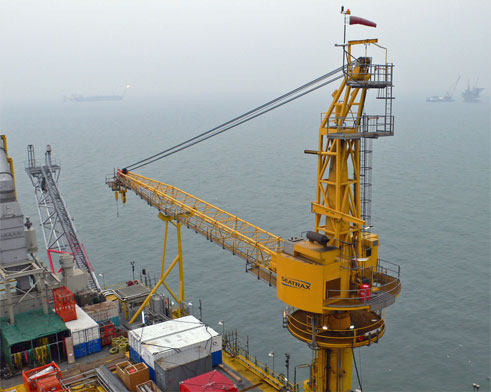 The Versatility of Metalphoto:
Seatrax experienced the perfect storm of identification issues: extreme operating conditions and short lead times,  all with customized graphics for each crane project. Seatrax found Metalphoto photosensitive anodized aluminum to have similar or better durability characteristics than stainless steel with less cost and quicker turnaround times.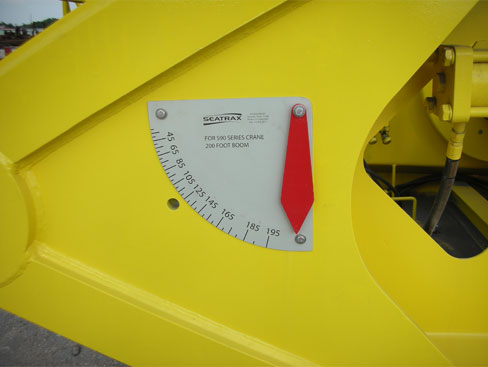 Proven Durability:
Because The American Petroleum Institute (API) requires that all crane control operations and functions be clearly marked and easily visible by the operator, fading, corrosion and abrasion threaten the readability of identification items, impede safe operation, cost companies downtime and lead to regulatory fines.  Therefore, Seatrax specified Metalphoto for its durability – specifically its ability to survive sustained exposure to sunlight/UV, saltspray, abrasion, hydraulic fluids and solvent cleaners. Because of these benefits, Seatrax trusts Metalphoto for durable labels, load charts and operator control panels on their offshore cranes.